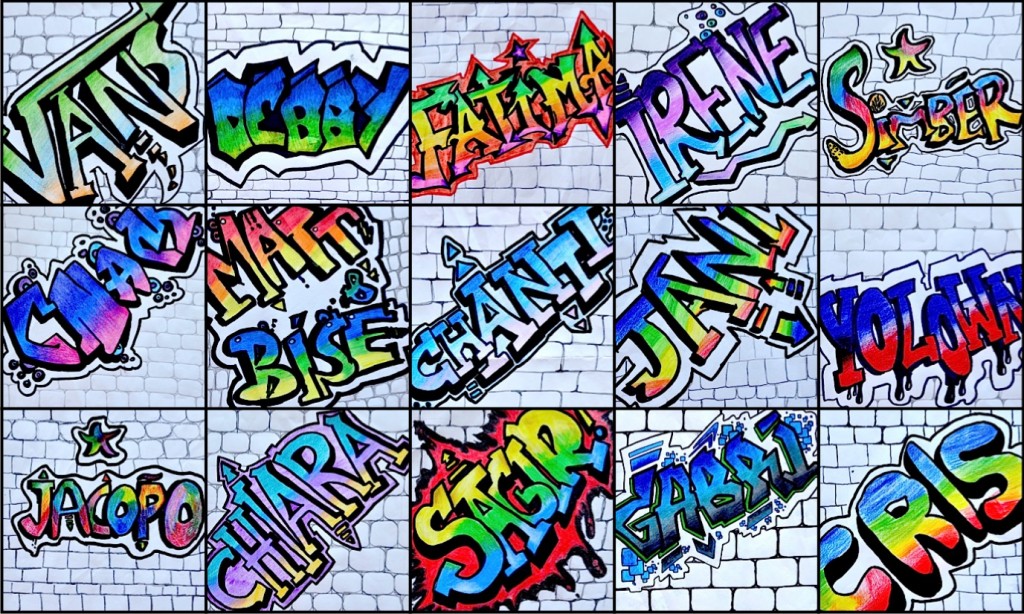 The eighth-graders have received with great enthusiasm the proposal to write their name in graffiti style, even though at the beginning they did not think to get results so beautiful! The process is simple: you start with a linear text and then you "swell" the letters one by one. You can give a round and soft shape, in "balloon" style, or a stiff and sharp shape for a more aggressive style.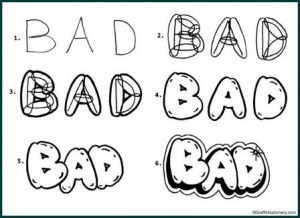 We also watched some tutorials like this, or this one, where it has been written the name "Jack". The tutorials help us especially to understand the process of construction of the letters.
In the second stage we added the thickness of the letters, and subsequently the color with colored pencils in gradation. The last step was to draw a brick wall behind the writing, to make it even more realistic our graffiti.