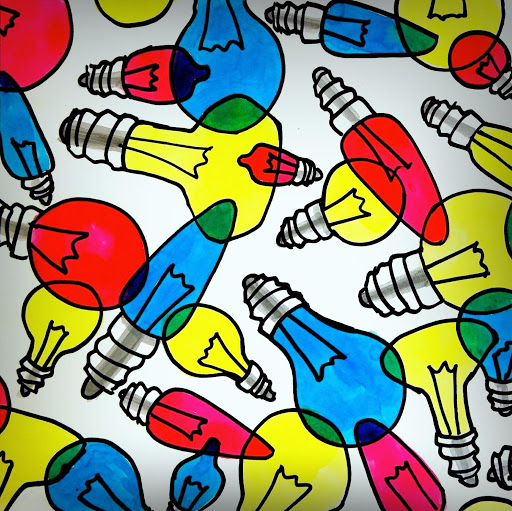 Un nuovo, semplice esercizio per comprendere le proprietà dei colori primari. Abbiamo copiato diverse forme di lampadine con un pennarello nero indelebile sovrapponendo i disegni come se le lampadine fossero sparse in una scatola. Ogni lampadina è infatti sovrapposta ad un'altra in modo che  i tre colori primari con cui le abbiamo dipinte, risultassero sovrapposti per formare i colori secondari.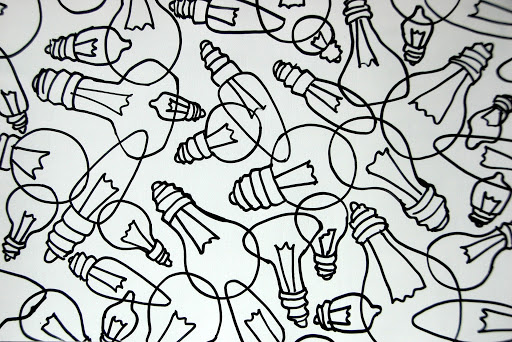 First we painted with watercolor yellow, then red and finally we overlayed the blue.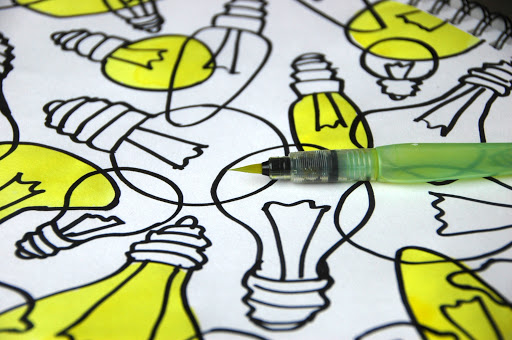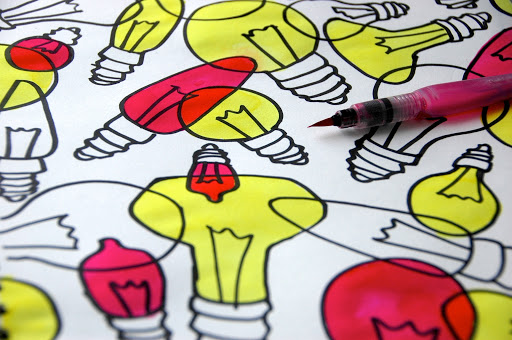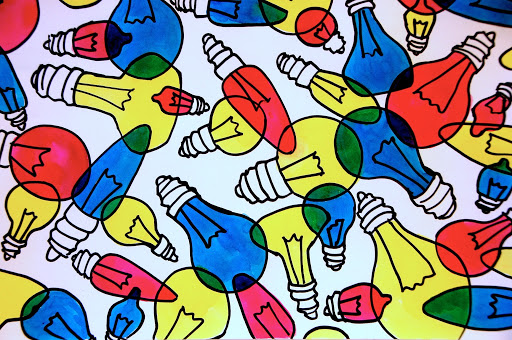 Eventually we painted a gray stripe on the metal part of the bulb to simulate the shine of metallic material. 
(You could also paint a black background to bring out the colors)