Sempre parlando di arte cinese, quale modo migliore per rapresentare la grande Terracotta Army of  Xi'an, se non una tecnica di stampa? Abbiamo usato la più semplice ed economica: per ripeterrexcept through a printing technique? We used the most simple and cheap:
– fogli di gomma crepla incisi con la punta di una matita
– colori acrilici applicati con una pennellessa piatta
– Stampa a mano
Ogni studente può preparare un soldato e stamparlo 5-6 volte con colori diversi su cartoncini diversi… così la nostra armata sarà davvero numerosa!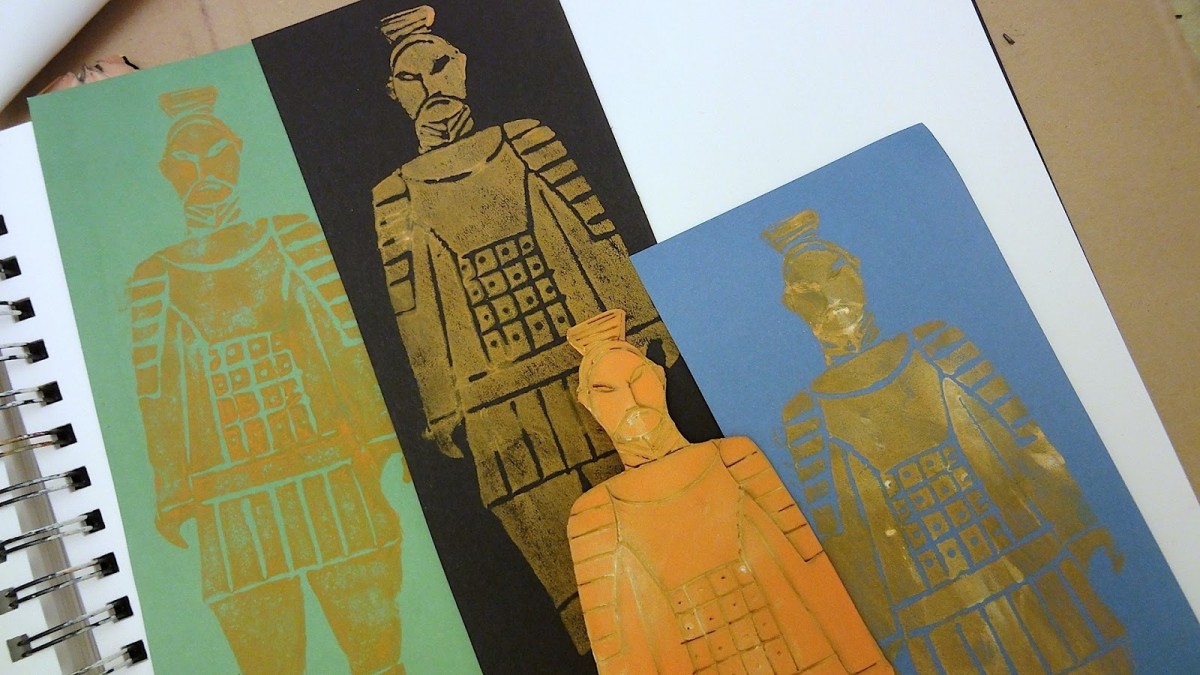 use different type of cardboards